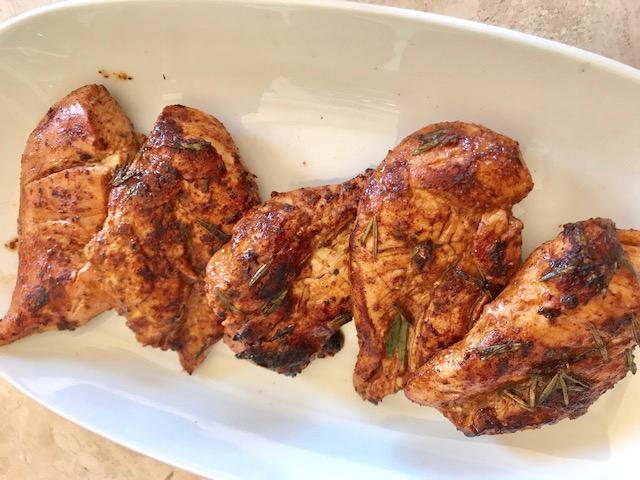 Chicken Breasts
Ingredients:
Chicken Breast
Chicken spice
Ina Paarman garlic and herb spice
Fresh Rosemary herbs (MY FAVOURITE!)
Ground coriander.
ANY chicken marinade sauce
Method:
Mix the top ingredients and the chicken breasts and let the chicken soak in the juice for 30 minutes.
Heat olive oil in a pan until hot.
Add the marinated chicken breasts to the pan (Cast Iron Grill Pan).
Fry until it's nice and tender (You still want the chicken to be succulent and not dry).